I'd like to start here with a little background on the cats behind my catteries beginning. The following information is on the kitties in our founding background (used with permission) to bring you up to date to where my first stud began.......
The first kitty I'd like to introduce to you is "Pizzicato Pizzazz of Encore." He is everyone's granddaddy! He's affectionately known as Zazzie.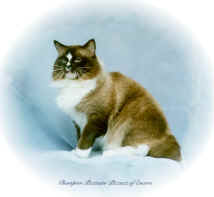 Robin Goodfellow is a son of Zazzie and My Minuet of Encore. He is affectionately known as "Puck." Puck was the first RagaMuffin ever shown in competition, and was the 3rd best Kitten of the year Nationally in 1996, along with the 19th Best Cat the same year!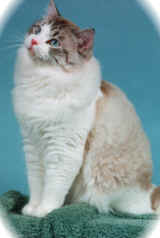 Rockabye Rags Ransom of Encore is the father of Stradivari. He's a beautiful flame Point boy who was named Best Kitten in Show his first time out.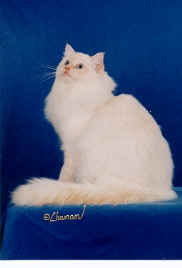 My Minuet of Encore is the mother of Stradivari. She is affectionately known as Miss Minnie. Stradivari's litter was her final litter and she has now been retired. What a fabulous girl, who has produced some wonderful babies.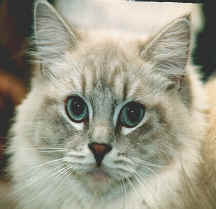 Now that you have met some of the family members behind Ragtime's Cattery, please feel free to move on to read about our beginning and the "girls" and "boys" in our breeding program now.
You are visitor number
since September 29, 2001.